This post is coming a bit retrospectively, as we actually visited Jeonju at the beginning of May — I just never took the time to sit down and post about it.
Despite our hesitation about traveling with fellow ex-pats, we decided to take a side trip to Jeonju. Luckily this trip was nowhere near the size of our Jindo excursion, and only about 30 people went.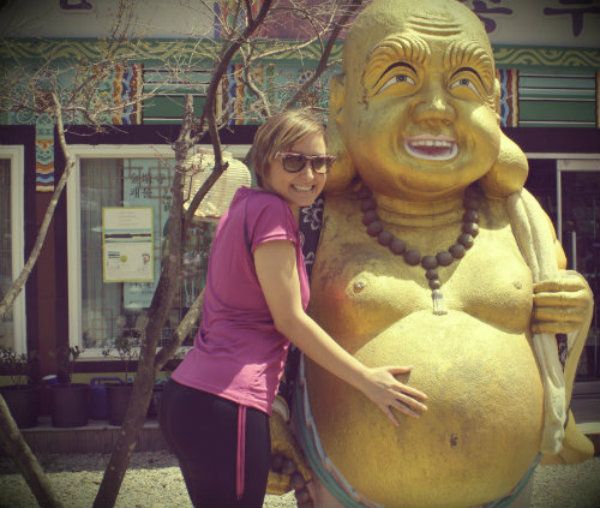 The first day was spent hiking to Tapsa Temple in Mt. Maisan park. It wasn't so much hiking as it was strolling casually on a slight uphill incline, but hiking sounds much more impressive a feat than it actually was. The temple itself was very empty, despite the crowds. I took off my shoes and stood, for the first time, in a Buddhist temple. The soft chanting from worshippers coupled with a lingering scent of incense made the dark room an oasis on the crowded Mt. Maisan.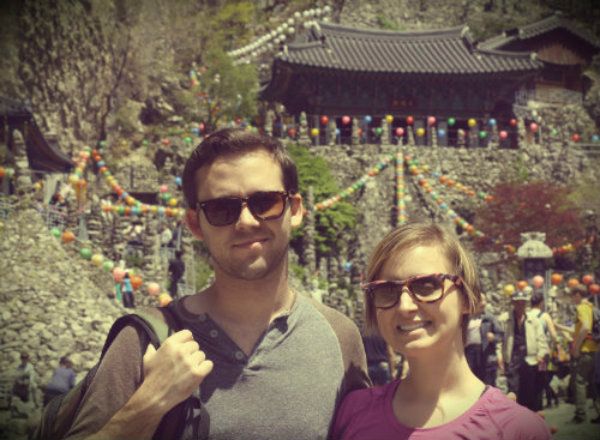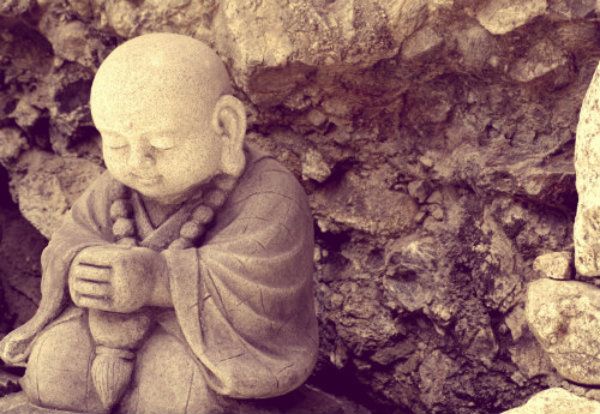 We broke away from the group (because we are annoyingly independent) and spent the rest of the weekend enjoying festivities put on by the JIFF Film Festival. We drank a lot of tea and coffee, explored the nearby Hanok village, had a horrible caricature done, found an art store where I bought watercolors, talked, drank more tea and coffee, and watched Damsels in Distress at one of the festival theaters (which I actually quite liked).