It took me two months to read the Harry Potter series (something that's been on my life list for a while). Not because I am a particularly slow reader — in fact, I prize myself on being a fast reader — but because I didn't want to read each book too quickly after the other. I wanted to allow myself some reflection time. I interspersed a bit of nonfiction and Hemingway so as to savor the effect of each novel.
Then somewhere between The Half-Blood Prince and The Goblet of Fire I said "eff that" and started reading at a clip.
I finished The Deathly Hallows last Friday.
What new can be said about Harry Potter? Probably nothing. But I would like to outline my own take on the novels just for posterity's sake.
The Philosopher's Stone and The Chamber of Secrets:  Less than extraordinary, to me. Perhaps because I found the youthful Harry unrelateable. Perhaps it's because I have been a teacher and having a student like Harry, who is so often deliberately getting himself into trouble, would inspire Snape-like feelings in me.
The Prisoner of Azkaban: Shit starts to get real.
The Goblet of Fire: I watched the movie directly after finishing this one.
The Order of the Pheonix: The one with all the angst. I really dislike Harry in this book, he becomes very selfish and I found myself enjoying the subplots more than what was happening with him.
The Half-Blood Prince: It's been a while since a book made me ugly cry like that.
The Deathly Hallows: Easily the most well written story, and just dark enough. I did, however, feel as though the ending was a bit rushed after weeks and weeks of Horcrux hunting. Or maybe I just didn't want it to end.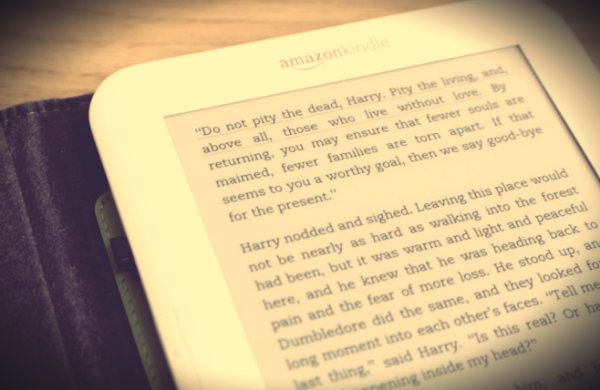 I highlighted my favorite Dumbledore quotes.
Concluding thoughts: I wish I had read these books as a kid. Although I don't regret growing up on Narnia and Anne McCaffery, I think I would have enjoyed them more. I watched the movies fully expecting to never read the books, so I kind of regret that too — aside from the fact that I imagined Alan Rickman reading to me at various points. Overall, I think JK Rowling did some superb world-building and our generation is more magical for having experienced Hogwarts. Always.