I think I might be homesick. I've actually never been homesick before, so this feeling has been difficult to self-diagnose. Also, I've noticed that when I say "home" I am not talking about our sparse Korean apartment, I am talking about Texas (more specifically I am talking about Houston). Today, I find that I miss the things which are familiar, while still longing to see what's new out there in the world. I am stuck in an in-between where the newness of Korea has dissipated slightly, we've established a nice routine, and I really wish there was a fucking Chipotle here. Seriously, the things I would do for a burrito bowl right now are unspeakable.
Some things I miss: 
My family. I think this goes without saying, but in case any of them are presently reading this article, I am going to say it anyway. I MISS YOU GUYS.
Sherman. I actually worry daily that Sherman is going to hate me and decide he doesn't want to be my dog anymore because I am such a horrible person for leaving him behind.
Air conditioning. Koreans have air conditioners, they just refuse to use them and open the windows instead to let the nice humid air come in and slowly suffocate us. I'm from Texas y'all, we use our a/c.
Mexican food. Dirty, raunchy, tear-your-belly-up Tex-Mex. I maintain that there is no better hangover food, and though we have found a sound substitute in Itaewon, it's just not the same.
Having a car. Public transportation here is equal parts awesome and awful. It's cheap, relatively comfortable, and easy to navigate — but oh! to have the freedom of a car again. No timetables or turning up just in time to see the bus pass us by with an air of nonchalance while we race down the street cursing.
Washing my clothes. I don't want to talk about it.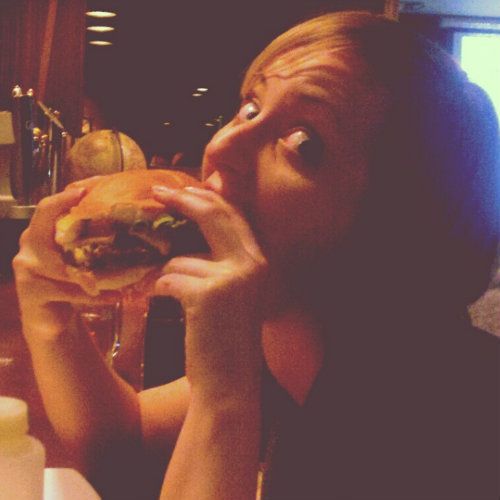 4th of July cheeseburger at Traveler's Bar in Bundang. 'Merica!
Some things I like: 
Not having a smart phone. My life is infinitely easier with my super cheap, South Korean, drug-dealer-esque flip phone.
Traveling. I am going to be a wordly woman by the end of this year. I will have survived a year in a foreign country, walked on the Great Wall of China, and flown across the world. I still think that's pretty cool.
My job. I came over here in part to see if I wanted to keep teaching, and I don't. This realization has allowed me to detach from the seriousness of work, and enjoy having an easy job with no take-home assignments and tons of down time. I read a lot.
The money. I can save $1000 a month without giving up my quality of living, which is still pretty high.
The people. Everyone here is so damn friendly it puts the South to shame. We are constantly being given free fruit, tomatoes, snacks by random Korean people, and treated to dinner by our school's director. I feel so spoiled.
Korean delicacies — green tea lattes, kimchi dumplings, and spicy ramen respectively.
Being with Jared. Not everyone can say "Hey babe, I want to move to Korea. I know I didn't really discuss this with you, but it's happening," and have a partner who is like "Cool, I'm there!"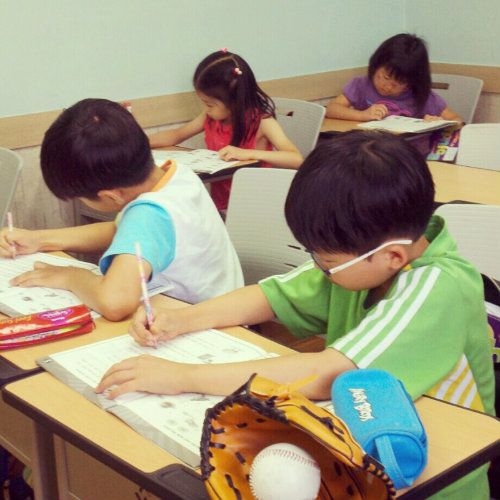 My students being diligent and doing their work (don't let them deceive you though, they can be evil).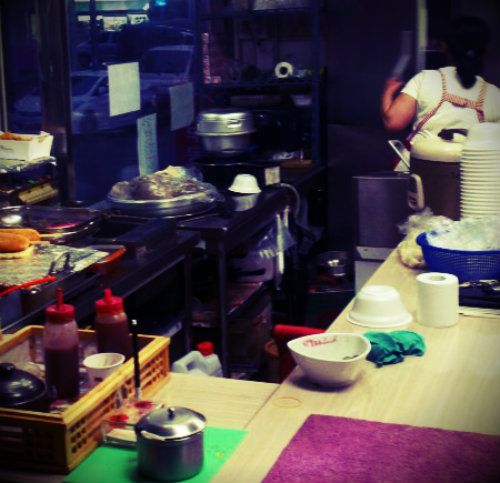 Our favorite dumpling stand — and another place we often get free food.