Many writers feel compelled to explore at some point the merits necessary to earn the title of "writer." Should you write every day? Should you have a traditionally published book? Self-published? Should you run a blog?
I have been published in poetry journals, I write every day, I run a blog, I finished the first draft of a novel. Yet, I hesitate when telling people I am a writer. It's not how I make money, it's not my official career, I'm not worthy.
But, writing makes me happy.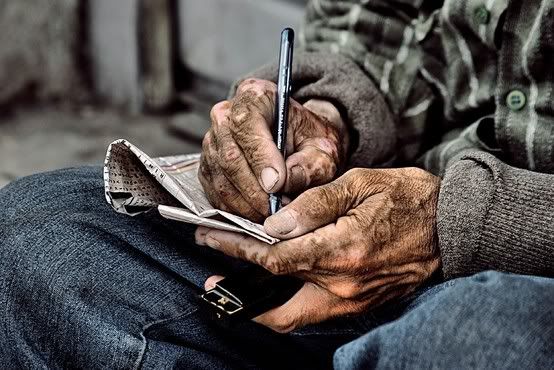 Most people are supportive, but I've had a handful of people criticize the concept of my becoming a writer over the years. You aren't really a writer, they'd say. Then, they would go on to list an impossible checklist of achievements they deemed essential to gain access to the elusive club of writers. A club they are obviously not a member of either.
My thought process behind writing is to keep trying. I do the work, I write every day. It may not be perfect, but I keep trying. Then, eventually, things begin to happen. Maybe not in the way you originally suspected, but give it time. Be patient.
"Ever tried. Ever failed. No matter. Try Again. Fail again. Fail better." — Samuel Beckett
I've entered into writing competitions before. I've won some, I've lost some. I've been gutted and hopeful. Despite that, I entered an essay contest in August, yesterday I found out I won. Based on creativity, engagement, and merit, and despite my own misgivings about myself — I won.
I feel validated, cliche as that sounds, but I feel as though my life is propelling me forward to experimentation with my creative work. To perhaps writing as a career.
My advice for following your dreams:
Do the work. You can't lament the fact that you have not achieved without first taking the steps in order to begin.
Don't give up. This is the hardest part. Keep trying.
Practice every day. Make working toward your dreams a habit. Set aside a block of time with which to write, organize, or plan.
Keep an eye out for signs. There will be signs of your success. Maybe you will publish an article, start a popular blog, win a contest. And then try harder. Succeed more.
Set goals. Keep a journal of your long and short term goals. After all, you won't win a contest without setting the original goal to enter one.
And when you reach your goals, allow yourself to feel validation. Smile.