Dear Nikki, Thanks for inviting us out for pizza this weekend. Sorry the bus ran late, and that we had to borrow your umbrella. It was worth everything, because I had forgotten how much I missed real pizza, you know, the kind without corn or maraschino cherries.
Dear Poached Eggs, I can cook you in the microwave now! Suck it.
Dearest Novel, I spend each day tenderly editing you, adding new words, subtracting unnecessary scenes, forging personalities and plot. And now I find myself in a tragic dearth of several thousand words. I worry if I will have enough to tell you, so that you can tell others. At any rate, I will finish you.
Dear Fifty Shades of Grey, I deleted you off my Kindle. I mean, I know I downloaded you for free, but I just can't do it. You understand, right? It's not you, it's me (well it might be you as well, I don't really know).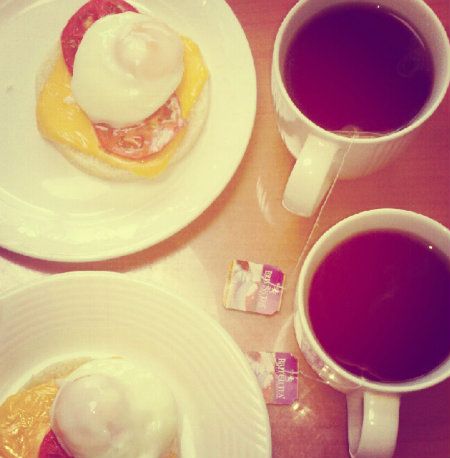 Poached eggs on top of fresh tomato, cheese, and English muffin. Earl Grey tea. It's the little things.