Dear Twitter, I don't often find myself writing love letters to social media platforms, but I unintentionally went without you for 24 hours and subsequently came to the conclusion that I don't want to be separated again. Ever. My first reaction was, "I should ask Twitter what to do," followed by "Wait… shit!" Never leave me.
Dear New Journal, You're so full of possibilities and writing in you lets me begin my morning with intention. Remember when we  sat together and listened to the rain? Let's hang out more — I'll get a new pen, a cup of tea, and we can just spread out on the floor and make a whole "thing" of it. What do you say?
Dear Thongs, How has it taken me this long to realize that you are really uncomfortable? Have I simply become less tolerant in my old age? Our relationship is no longer reciprocal. I've fallen in love with cheekie, no line panties. I'm sorry. You'll make some college freshman very happy. (CC: Victoria's Secret)
Dear Hair, Your tiny ponytail is super cute. You make me look like an adorable samurai. Just sayin'.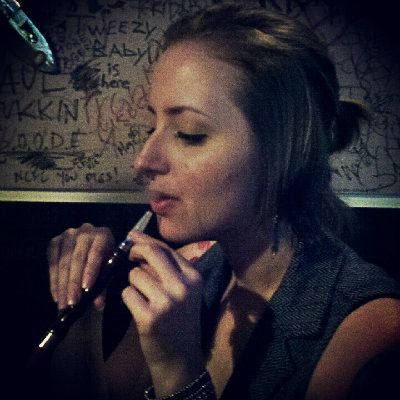 Smoking mint hookah in Bundang.