So we celebrated our first Chuseok in Korea — or as I like to call it "the holiday where you see who can give the weirdest gift set."
We got 12 cans of Spam and 4 bottles of oil! Hooray!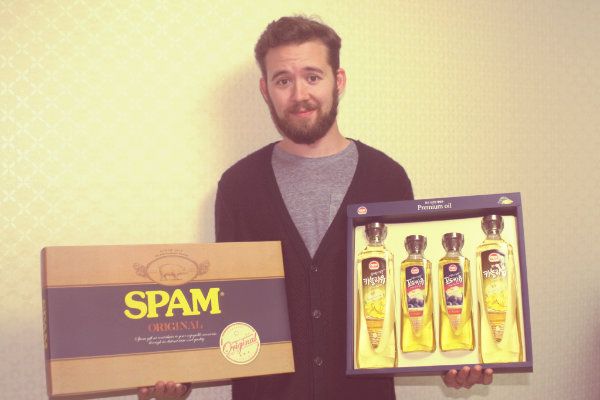 Sunday we decided to check out Everland, a theme park near Gwangju-si. I read online there was a special 50% off foreigner discount for Chuseok, so it seemed the best time to go. We hopped the 1113 bus from Yangbeol (which was standing room only) and headed toward Yongin. Once we arrived at Everland, we bought our tickets and visited the America area of the park first (on accident, we forgot to get a map at the entrance).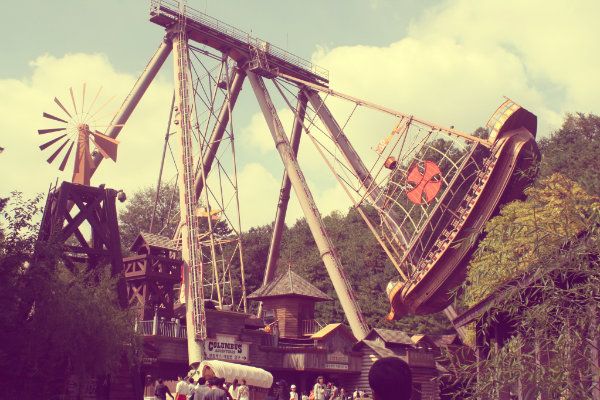 A Columbus themed ship ride (we rode the Nina) and 50′s style diner.
The whole park is a bit like Epcot with various countries and country-themed attractions, but in September and October they feature Halloween decorations as well. And you can buy costumes — which we did of course because Halloween is our favorite holiday. Korea doesn't seem to care much about Halloween so we were kind of surprised.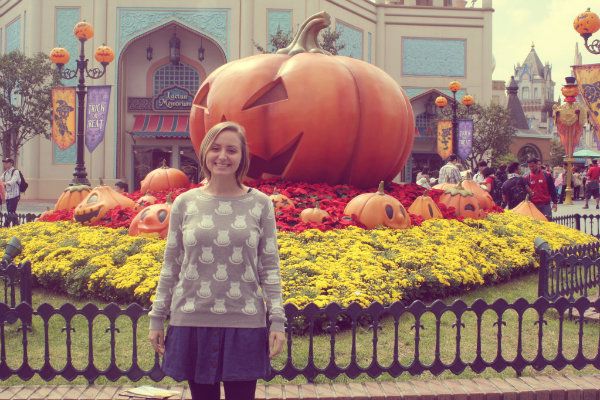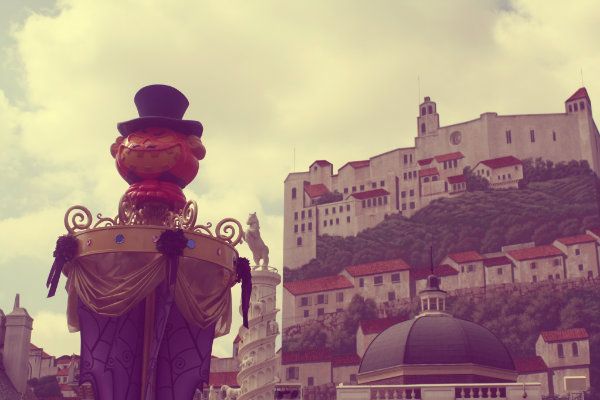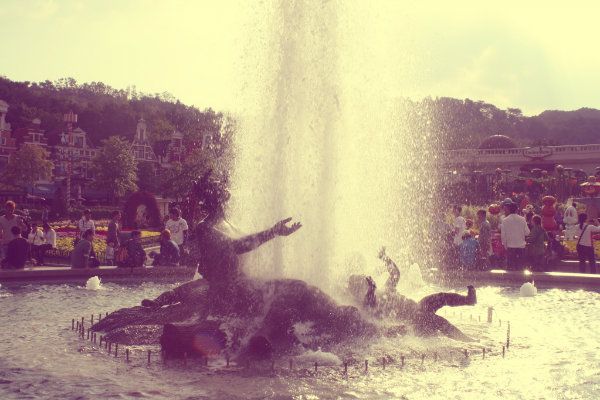 Some pumpkin decor and a fountain featuring drowning children?
The main reason I wanted to go was to ride the T-Express, the world's steepest wooden roller coaster. It had the longest wait of all the rides (about 80 minutes), but I thought it was worth it. I cannot stress how much I love roller coasters. Sidenote: we sat in the back, and my neck is really sore today.
Then came the zoo area. Honestly, most of it was really depressing and Koreans don't think twice about hanging over the rails, banging on the glass, and throwing their food down to the animals. I don't approve of this behavior, but I had a really good time watching the Fennec foxes and tammarins.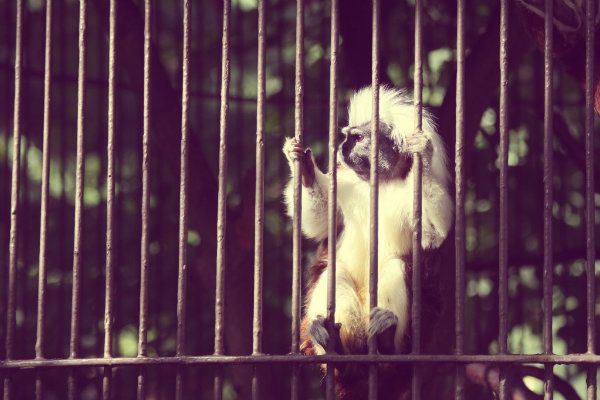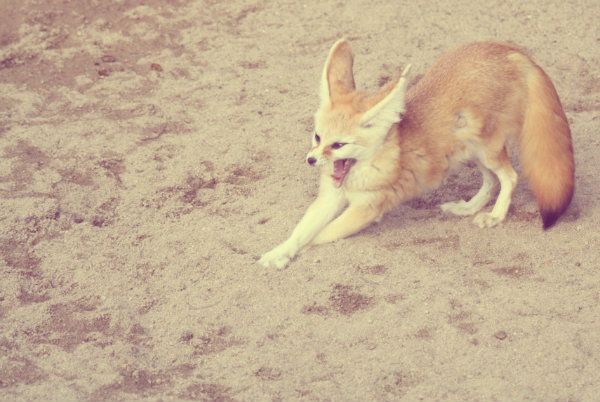 The food, drink, and souvenirs were definitely cheaper than Disney or any similar theme park I've been to. So we finished the day in the beergarden where you get Real beer steins and not those crappy plastic cups like in America. Hooray Korea and your lax drinking laws!