More than ever I find myself wishing for a simpler life, not necessarily a life devoid of technology, but perhaps lacking the dysfunctional, superficial relationships that technology seems to foster.
I love pictures. I take tons of pictures, I have for years. I have gigabyte upon gigabyte of stored and cataloged digital photos. All those little thumbnails hang out together on my external harddrive. They languish there waiting for me to remember them, to plug in the harddrive and take a trip down memory lane. Unfortunately, this is a rare occurrence, but still, I appreciate the knowledge that they are there should I care to call.
I thought of those little guys while Jared and I were discussing how social media has caused us to become desensitized to visual stimulation (pillow talk), i.e.: pictures, mostly those on Facebook. We see tons of them every day, some would argue too many. One "stream" refresh could take us to pictures of our friend's new dog, to the "page" of the kennel she got the dog from, to an unrelenting barrage of more pictures of dogs. We click, and click, our faces blank and reflecting the blue ambiance of the computer screen instead of emotion.
We take photos and our easy access to them for granted.
Remember when you had to wait weeks after someone's trip for the slides? Wait, does anyone even remember slides? Unfortunately, I missed out on the slide generation. I do, however, remember a few slide parties in my youth — typically taking place at my well-traveled grandparents' abode. At that time, I had vivid imaginings of showing slides of my own world travels to close friends and family. I'd pour some wine that I'd brought back from my most recent trip to Europe. "Oh, that's the very vineyard where this Merlot used to reside!" I'd say as I popped the cork. Everyone would laugh, the slide would change automatically.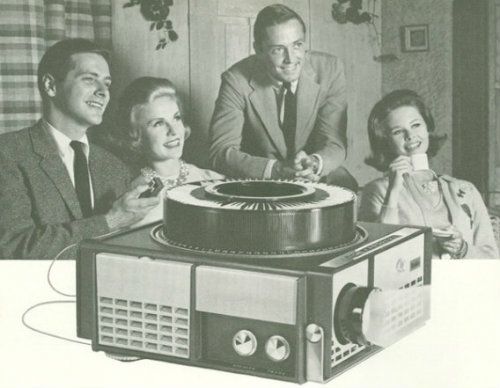 In reality, I just have the harddrive. No one wants to see my harddrive.
It isn't so much the actual slide carousel technology that makes me heartsick for increased simplicity (although I find slides more aesthetically pleasing than garish Powerpoint slideshows), but the camaraderie that surrounded these gatherings. The way you could vicariously take people on your trip, their shared comments and expressions, the wine, the anecdotes, the laughter. If the pictures prominently featured blurry thumbs and questionable angles, all the better! It was a party!
In the past, photos were relegated to the walls and display areas of our respective homes. Photo albums littered the coffee table. You were allowed, encouraged even, to flip through these books and browse small pieces of other people's lives at your leisure. Now, with webcams, smartphones, Instagram, our photos are everywhere. This isn't necessarily a bad thing if we are seeking out a larger audience, but the mystery (the beautiful, ethereal mystery that makes us interesting, that sparks conversations) of our lives has dissipated.
I tried to imagine how one of these slide parties would even be able to exist at this point in our technological revolution. I can hardly make an offline comment or discuss an upcoming event without someone mentioning that they had already heard that on Facebook, on my blog, on Twitter — whatever. There are no surprises, no reactions, no emotions.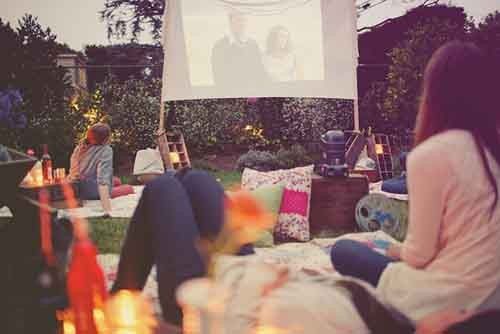 I've considered abstaining from posting my own "best" pictures on any kind of social network, and instead hosting a party upon our return — complete with a slideshow. Although, I know this is mostly unrealistic due to some family members expectations of photographic evidence that we are in fact alive and still residing in SoKo — HI MOM — but maybe I will have the slideshow party anyway. Although, wine in South Korea is shit, so I guess I will bring back bottles of soju.