"Learn your craft. Even before you think of yourself as an artist, learn you craft. You shouldn't think of yourself as an artist. You should hope that other people think of you as an artist." – Steven Spielberg
I painted a self-portrait.
Painting a picture of yourself is incredibly difficult. Aside from the additional challenge of oil painting: how do you look at yourself objectively, accept all your physical flaws, and your beauty, and then replicate it.
It took me three days of careful touch ups and facial comparisons. But I felt good. Jared said it looked like me. I was really proud.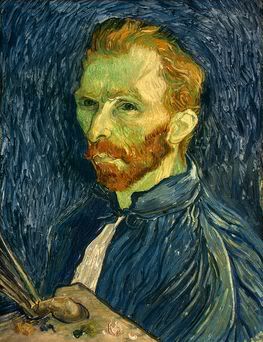 Then I showed it to my family.
It was met with comments ranging from the blatant "that's ugly" to "you look deprived, is that really how you see yourself?" (insert a concerned voice). I know they were trying to assure me that I am prettier in person than the way I portrayed myself via painting. What they didn't realize was how hard I had worked on it.
After my grandma gave me a harsher critique than any holier than thou college workshopper, I went outside to cry.
Yes, I cried. Yes, I am aware tears of hurt can quickly ruin a holiday gathering.
Except no one noticed I had disappeared except Jared. I was hiding in the rose bushes I used to hide in as a kid when I needed to be alone. But he found me. He sat with me until I calmed down.
It hurts to be unappreciated in any way. It hurts to not have people see me as an artist, or my work as art. Even worse when it's a self-portrait, an extension of myself. But I am acknowledging the hurt. And moving on.
But I am also not prepared to post it here.